Wisdom Teeth in Sacramento and Elk Grove
Wisdom Teeth Care
What are wisdom teeth?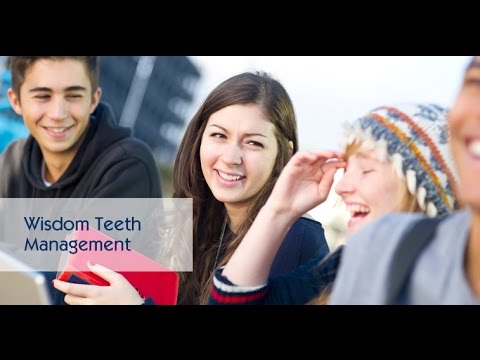 Third molars are commonly referred to as wisdom teeth. They are usually the last teeth to develop and are located in the back of your mouth, behind your second molars. Their development is usually completed between the middle teenage years and early twenties, a time traditionally associated with the onset of maturity and the attainment of wisdom.
Experiencing Wisdom Teeth Issues?
To read more about wisdom teeth view our informative pages below.
---
Patient Reviews Write a Review
---
Heise, Alpha & Delgadillo OMS
5
out of
5
stars based on
7
Wisdom Teeth reviews.
---
Patient Review By Tyler T
Dr. Heise is very professional, knowledgeable, and caring. I went in for wisdom teeth extraction and was nervous because I had never gone under anesthesia before. However, the whole process went so smoothly. If you have to do any kind of dental procedure, come here! The staff are so nice and welcoming. He even called me the same day after my surgery to check in on me and I've never had any other dentist do that before. I don't want to have anymore dental procedures done but if I had to, I wouldn't schedule with anyone else besides Heise & Alpha. Thank you to the entire staff for making me feel so welcomed and at ease!
- Tyler T
5

out of

5

stars
by
Tyler T
on
Patient Review By Frances S
Thank you so very much for such a seamless and easy wisdom teeth removal. I really appreciate the friendliness and kindness I was shown since I walked in the door. Getting my wisdom teeth extracted was always so scary to me, but this office made it as easy and comfortable as they could. I am so grateful for such a positive experience.
- Frances S
5

out of

5

stars
by
Frances S
on
Patient Review By Brittany H
I had the best experience!! I would defiantly recommend this office to friends and family!
- Brittany H
5

out of

5

stars
by
Brittany H
on
Patient Review By Leah C
Very comfortable atmosphere. The staff is welcoming and competent, which makes for a very reassuring experience. The doctor is communicative and relaxed. Overall it was a great experience.
- Leah C
5

out of

5

stars
by
Leah C
on
Patient Review By Alishia M
I would recommend this establishment to anyone, everyone makes you feel warm and welcome, thank you for a wonderful experience
- Alishia M
5

out of

5

stars
by
Alishia M
on
Patient Review By Mary L
Excellent service!
- Mary L
5

out of

5

stars
by
Mary L
on
Patient Review By Sabrina J
I was nervous about the anesthesia portion or my surgery and Dr. Alpha step by step informed me of what he was doing and asked me to count and all I remember is counting to 2 and 1/2 and I was out. His chair side manner is amazing as well as the assistants. When I woke up I was surprised as to how fast it all happened and how I felt great. He also called me to check on me that evening to make sure I was doing well. I would definitely recommend anyone to have oral surgery procedures here. A++!
- Sabrina J
5

out of

5

stars
by
Sabrina J
on